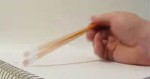 This is my first blog post in a long time, mainly because I've been so busy with some urgent issues, and haven't even THOUGHT about writing – which brings me to the subject of this post.
Recently I acquired a temporary house-mate. Up until that time, I lived completely alone for a very long time, and was used to my own routine, or lack thereof. I stayed up past midnight, or slept in on weekends; took naps whenever I wanted; ate, watched television, went out – all at my own pace.  These are the things that make me glad I'm single, actually.  But suddenly, there's another person to consider.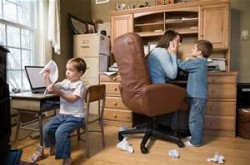 Now I have a new respect for people who write while maintaining family and work relationships. I know a lot of you. Yes, I've heard the talk about working/writing with family around and when to find time for it and all that, but I have never had to put all that into practice.  And I've only got one extra person – an adult. I can't imagine working around the needs of a large family or small children. Yet you do it.  As I said in my opening sentence, I'm having a hard time even THINKING about writing, much less doing it!
Although my guest insists that I not change the way I operate, it doesn't seem right. It's been a while since I considered eating and sleeping habits of someone else when planning the day or week. I try not to make too much noise if I'm the only one awake.  I try to stick to schedules, being where I said I would be when I said I would, instead of doing things at the last minute on a whim.  And I'm hesitant to isolate myself when I'm home from work, thinking that we should have some time for communication (although that might be an incorrect assumption).
I think one problem is my writing place. The spare room that I used for an office was long ago lost to storage, and I've been writing on a table behind my couch, right outside the now-occupied guest bedroom. Staying up late is not an issue – I've always done that – but I need to be where the constant clicking and other small noises I make while writing (dropping things, rummaging through books, etc.) aren't disturbing.
I tried switching to writing on my bed with my laptop. I have other friends who have  been using only laptops for years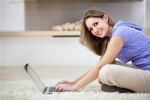 but I'm addicted to the desktop for lengthy projects.  So this weekend and during some vacation time next week, I'm trying to re-claim that office space, and develop a way to isolate myself a few hours a day just for writing. We may find that the office suits us both – one computer on each side of the room. Maybe we'll end up collaborating, or simply divide our writing times to suit each other.
Wish me luck in developing a lifestyle that most of you consider 'normal'.  I think of you all while I'm making these adjustments, and wonder how you managed all these years.
Send me tips!