If absence makes the heart grow fonder, you guys must be loving me by now! I've been traveling, checking up on ill family members, setting up an upcoming writers' conference, combining a couple households, looking at small houses for future retirement (downsizing a bit), and, oh yeah…working!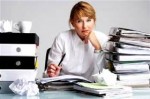 And somewhere in there, I've done a very little bit of writing.
Sometimes I get home and the last thing I want to do is turn on my computer. So my personal correspondence and social media is suffering.  Honestly, if you depend on e-mail to contact me you probably think I'm off the planet. I remember to check it about once a week, so don't expect immediate replies if that's your medium. Facebook is just about as bad.  I look at it once or twice a week but don't often give responses.  I'll check for private messages there when I remember.  These days the best way to contact
me is via telephone ( yes, use your voice!) or text.
I really just wanted to post a quick note that I'm still here and I hope life gets back to normal pretty soon, so I can have a lot of time to catch up with all of you. This week I'm taking a break just for me and going to Lucidity Poetry Workshop in Eureka Springs.  I'll share that with you later on.   The plan is to stack up a few posts while I'm there.  I'm slowly returning to my write mind.
Thanks for putting up with me.