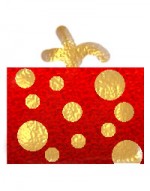 I just saw an article on the web (yeah, you'd think I would learn not to do that…) that shouted '20 Holiday Gifts Your Mom Actually Wants!'. So, I clicked, thinking, Oh I'll send this to my kids as a hint.
Ummm. No.
There was a serving tray that costs $795; a fluffy robe for $298; a silk embroidered eye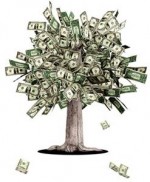 mask for a mere $45; a brass box shaped like a turtle for only $298; a camera case for $235; a pie safe for $250; a book stand that was $1300; and a glass pitcher for $320 (by the way, I didn't like ANY of them…)!
This is getting way out of hand. In what alternate universe would I want/ask/expect my child to spend that much money on things like that for me? Oh, maybe The Donald would buy them for his significant other, but only if it was a tax deduction, I'll bet.

What happened to snuggly slipper sox or gloves ($10, Target), or a warm fleece throw ($15, Big Lots) or even a subscription to my favorite magazine or a book by a favored author ($25 – too extravagant?)? My kids know that I like to putter in the yard, and occasionally re-paint/re-model a room, so a gift card to any of the lawn

 and garden/lumber stores would be terrific. Or if they have to have something to put in a box, a new hummingbird feeder would be nice. I am addicted to those little thumb-drives (since I write, and am constantly organizing/reorganizing my files and finding ways to save them) so a couple of those would be welcome, too.
I could make a list of '50 things under $25 your Mom would REALLY love to have, for any occasion'. Maybe I need to write my own article and see if it gets picked up…..