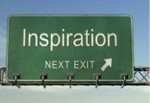 If you read a poem or story and you write something based on your reaction, is it okay? So at what point is it NOT okay? Of course if you copy lines, that's definitely taboo. But what if, when someone reads your work and thinks  "Oh, xxxx wrote a piece like this, too."? Have you crossed a line, or simply been inspired?
This subject came up in one of our writers' groups. The piece in question definitely was not a copy of another work, but someone noticed a similarity of thought and tone. It could have been coincidence. How many times have you had a discussion with a friend and realized that you two had the same ideas? Or both pieces could have been driven by a third event.
I fully admit I am influenced by others' writings. Sometimes I think my life is built on What If or How.  What if that character had made a different decision? What if he/she hadn't died? What happened after the end of this particular story? How did this affect the best friend/parent/spouse? I even do this with stories in the news.
How would the original author react? Would he feel that you somehow had taken his work? Once I submitted a short piece to a writer's magazine, and received a really nice, personalized rejection letter from the editor. Three months later, the editor's column was almost identical to the work I had sent. The location had changed, but the subject and voice of the piece was there. Hmmm….I never did shake the idea that she stole it from me.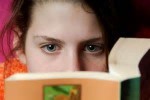 Years ago,I read a book that I felt abandoned the true story about two thirds of the way through. There were questions unanswered, unresolved conflicts, and the book just did not deliver. Ever since then, I have been tempted to take up the stick and run with it. In essence, I think I could do better.
But should I? The story I have in mind has similar characters but is totally different in action and resolution. I would not have the idea had I not read the first book. But, now that I have it, it won't go away.  I'm hoping I can find a way to effect the correct changes so it can be done right. At least, MY right!
What would YOU do?
Please chime in and tell me. How do you feel about inspiration that comes from other books and poems? Do you ignore it, or try to find a way to make the changes YOURS. Is it okay if people notice the similarities, as long as they recognize the differences, too?
Voice your opinions!