Do you write under a pen name?  Here's a few reasons for doing this: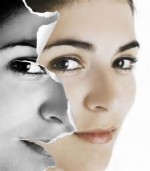 to write in different genres
to remain fairly anonymous in your home town
to keep stalkers away from your door
to hide the gender of the author
to write in a style not associated with your already well-known name
to honor someone
to keep someone else's name from being attached to your work.
J.K.Rowling used her initials at her publisher's request – the publishing house was afraid that a book about a young male wizard wouldn't sell if written by a female, so the initials were to hide her gender.  It worked so well that  she created another male pseudonym – Robert Galbraith. There has been reversal of this, too – males that wrote stories for a female audience, and created a feminine name in order to make their works more attractive to women are Benjamin Franklin, who wrote as Alice Addertongue and Mrs. Silence Dogood; Arthur Davison Ficke as Anne Knish:  L. Frank Baum(Wizard of Oz) wrote as Edith Van Dyne – and many more.
The list of name-changing continues - Steven King/Richard Bachman; Agatha Christie/Mary Westmacott;  C.S. Lewis/ Clive Hamilton/N.W. Clerk; Washington Irving/Jonathan Oldstyle/ Diedrich Knickerbocker/Geoffrey Crayon – and goes on and on.
All this name dropping makes me wonder – what do you do when you are among people who know your 'real' name as well as those that only know your pen name?  This is a dilemma I'm sure many of them face.  Going to conferences and other business-related gatherings, as well as book signings, can create confusion.  Do you keep in character with the pen name, or drop the charade because, after all, your friends are there?
A few years ago I discovered that a poet I am acquainted with uses his pen name everywhere – very few people know his real name (including me, until then).  On the other hand,  I have a friend who publishes under several names, but I've never heard her pretend to be anyone other than her real self (that's a confusing phrase…can you pretend to be your real self?) when at conferences and workshops.  I'm feeling that when among other writers, where, like in Cheers!, everybody knows your name, we can drop the pretense, and just keep the illusion when in groups of consumers, like book signings.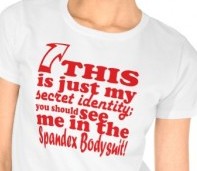 What's your secret identity?
Any thoughts out there?